Mia van den Bos, The selfie is mightier than the sword, 2016, digital painting and collage on satin, 1.5 x 2.6 metres.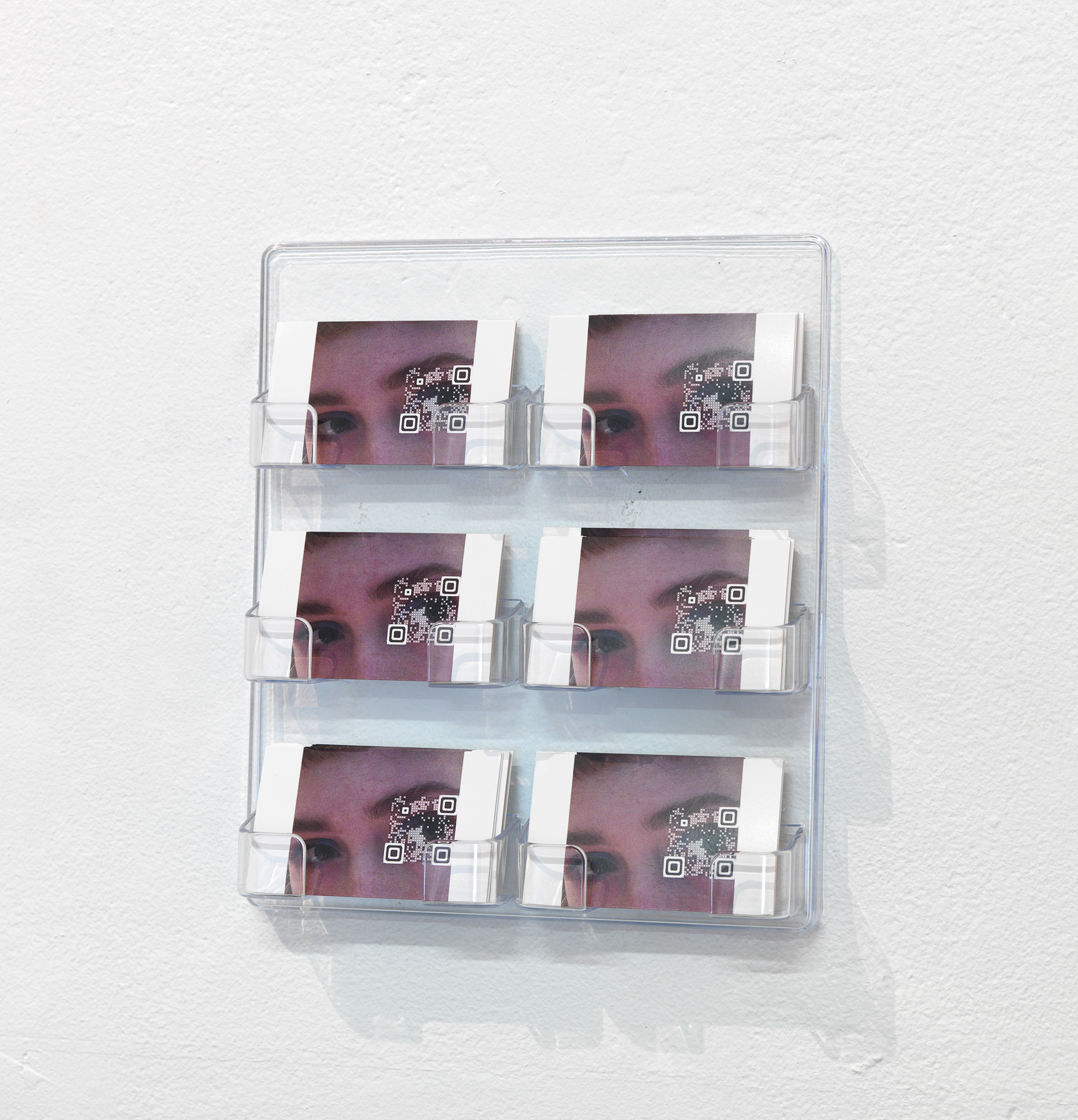 Mia van den Bos, Compensation and damages , 2016, one photo a day for the duration of the exhibition, Instagram account, QR code, business cards, business card holder, dimensions variable.
Vote for me
Frances Barrett, Ashleigh D'Antonio, Virginia Fraser and Elvis Richardson, Sera Waters, Mary-Jean Richardson, Sasha Grbich, Romi Graham, Hissy Fit and Mia van den Bos.
Curated by Kate Power and Brigid Noone
FELTspace
September 2017

Vote For Me is a national multi-venue feminist exhibition that will show across three Adelaide artist-run-initiatives FELTspace, Format Gallery and Fontanelle Gallery, and is facilitated by curatorial team, Powerhouse: Brigid Noone and Kate Power. The exhibition engages with ideas of self-promotion through a feminist lens and considers the nature of women's practice as holding up a collective presence as opposed to the heroism of the lone artist. The statistical position of women in art is a platform to think about self-promotion as an articulation or position responding to women in the hierarchy of art. The exhibition will present women's individual practice and ask artists to respond to ideas of self-aggrandisement, vulnerability, discomfort with self-advancement and ways of measuring of success.